Read the very latest from Ron Jacobs now at RonJacobsHawaii.com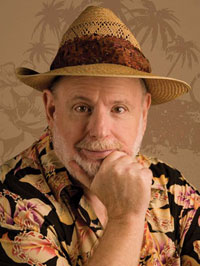 "Had Ron Jacobs and I ever had to face off against each other for the affection of South California radio listeners, the victor would unquestionably have been the guy who could get his hands on the other guy's memos. Respect turns to great affection and even admiration when you spend some time with the mind of a master."
Chuck Blore
FAMED PD OF KFWB; AWARD WINNING COMMERCIAL PRODUCER

"Ron Jacobs was one of the 60's radio pioneers. Boss Radio was HUGE! Ron was like the "Wizard Of Oz" behind the curtain. He made it happen."
Dick Clark
THE FIRST POP MUSIC RADIO & TV STAR; PRODUCER

"Let's face it, Ron Jacobs is a hell of a radio man. I love Ron; he's a great programmer. I've told everybody I ever met before, either one of those two Fresno radio stations at the time, I'm convinced, could have come into L.A. and kicked ass."
Bill Drake
PROGRAMMER RESPONSIBLE FOR THE FAMOUS "DRAKE FORMAT"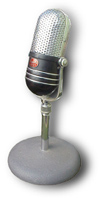 "Ron Jacobs is one of the heroes of rock and roll radio, Top 40 division. Mixing a genius for promotion, a brash and brassy management style, a take-no-prisoners attitude, an eclectic taste in music, and a passion for personalities and fellow renegades, Jacobs was the boss of Boss."
Ben Fong-Torres
"THE HITS JUST KEEP ON COMING: THE HISTORY OF TOP 40 RADIO"

"The first time I met Ron Jacobs in the 1960s he floored me his intellect. I was directing a radio conference in New York City. Ron asked how long I wanted his keynote speech. I blurted out, "Twenty-one minutes." Ron presented a phenomenal talk--exactly 21 minutes. Right then, I became a Jacobs fan. At KHJ, he blazed new programming areas, which soon swept coast-to-coast and around the world. His epic special 'The History of Rock'n'Roll' is a monument to music. Ron Jacobs one of radio's truly great creative geniuses."
Claude Hall
"THIS BUSINESS OF RADIO PROGRAMMING"

"I first heard of Ron Jacobs when he got to KHJ and I was at KRLA. What he did at KHJ still astonishes me. When time came to launch my concept of a countdown show I called Ron. He worked on every detail of 'American Top 40' the same way he did at 'Boss Radio' and contributed much to the success of both. Anything he has to say is worth checking out."


Casey Kasem
HOST AND CO-CREATOR OF "AMERICAN TOP 40"

"In my opinion, Ron Jacobs is the best radio program director who ever lived."
Robert W. Morgan
ORIGINAL BOSS JOCK; NATIONAL BROADCASTERS HALL OF FAME

"I was a teenager during KHJ's reign over Los Angeles radio. I was a Boss Radio fanatic I listened to every minute I could. KHJ is the reason I'm in this business. When I was 16, KHJ's original PD Ron Jacobs shared with me the station's chart formula. That hooked me on the entire hit music process for the rest of my life. Later Ron gave me copies of his Boss Jock memos; I know that you will find the collection as inspiring as I have over the years."
Guy Zapoleon
SIX TIME "BILLBOARD" AC & TOP 40 CONSULTANT OF THE YEAR, 2001 NOMINEE

"Los Angeles was the radio capital of the pop universe in the 1960s. In a city famous for having no center, radio became the unifying factor; geographical and ethnic diversity made L.A. difficult to identify. KHJ spoke for the whole enchilada. Until FM reared up in the 70s, and Jacobs had long since departed, Boss Radio was the answer for millions of people asking 'Where am I?'"
Tom Rounds
CEO, RADIO EXPRESS, INC.